Day to day "steals" from us the most precious thing we have, which is nothing more than time and, of course, when we go to the top we have to do the tasks according to the order of priorities, but among those priorities are not the tasks of the home. Today we tell you why hiring a house cleaning company. If you have recently considered hiring a cleaning company to perform domestic service, read on. We will tell you about the benefits and advantages of this service.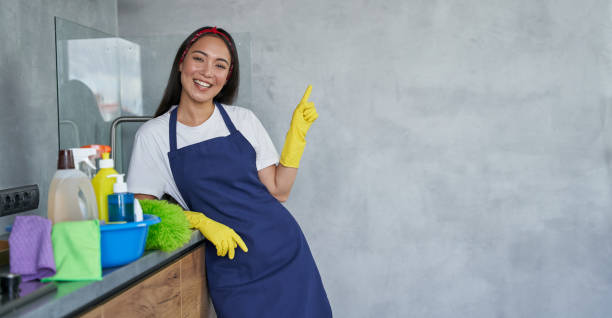 We already told you in another post why to hire a cleaning company for your rental apartment. Today we tell you why to do it in your habitual residence. 
Today, more and more people decide to hire a cleaning company in Sydney to take care of their home or business. Mainly, they do it because they don't have time to perform such tasks, but there are other reasons.
1. Buy time
Who said that time cannot be bought? At SCS Group we think so. You can buy 1 hour of your time to go to the gym or if you prefer, you can buy 4 hours of your valuable time to go have that beer that you have been promising your friends or to practice your favorite hobby. We sell cleanliness; we sell tranquility, and above all, we sell time so that you can spend it on what you like the most. 
In addition, as we have already mentioned on other occasions, when you leave the cleaning tasks to a cleaning company, the work is more optimized since our cleaning team is very used to working, doing a greater number of tasks in less time. 
2. Get professional results 
When we hire a house cleaning company, the workers know what to do, what products to use, and how to clean the different surfaces. The products used for cleaning the home are professional, different from those that we can find in any supermarket, such as those that we give you if you hire the SCS Group home cleaning service during this month. 
Hiring professional cleaning services can save money in the long run, since the results of the work are more durable and you will not have to buy cleaning products as often.
3. It will improve your health
As we have already mentioned on other occasions, correct hygiene helps us prevent diseases and allergies, something fundamental in homes where people with allergies or respiratory problems live. 
When we hire a cleaning company to clean our house, we must show any particularity that we have. They will know how to deal with each situation to help you improve the environment and also improve your health and that of your loved ones.  
4. Long hours
Cleaning companies are characterized by having extensive hours and adapting to each client, even more so if it is a private client. The aim is not to interfere in people's daily lives, which is why at SCS Group we agree with each client on the best time to carry out cleaning tasks.
5. Covered for any unforeseen event 
Our cleaning company has civil liability insurance to deal with any unforeseen event that may arise in the home, responding to any damage. Hiring a cleaning company also ensures that you meet all legal requirements to perform these functions and not have problems with social security. All our workers are registered and have specific training for the work they are going to do. You do not have to worry about leaves of absence or vacations since our company will assume responsibility for managing everything so as not to negatively impact the service.
Hiring a cleaning company for home cleaning is becoming more and more the order of the day since the current life that families lead does not leave them much time to do household chores. 
With SCS Group, you can contract domestic cleaning service. If you are thinking of hiring a domestic cleaning service, contact us without obligation, and an advisor will respond to you in the shortest possible time.