In today's article, we want to talk to you about the importance of proper maintenance and cleaning of carpets and rugs, and the need to hire the services of a specialized cleaning company to get adequate results.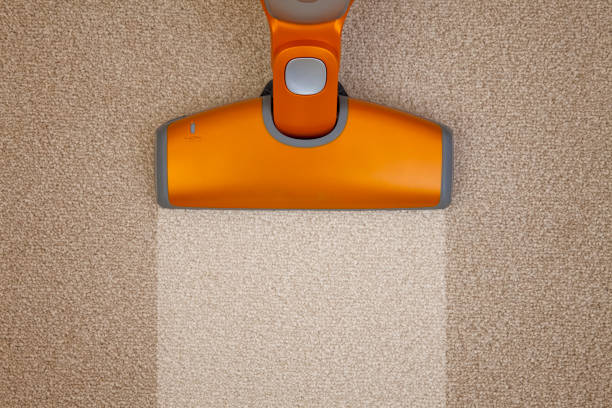 Carpets and rugs are a decorative element widely used in many surfaces and places, such as companies, hotels, theaters, casinos, cinemas, office building halls, etc.
This is because besides the decorative aspect they offer other functions, such as comfort (they are more comfortable), warmth, sound insulation, and covering passageways (giving the facilities a better appearance), among others.
But they have the drawback that they are difficult to clean and wash fabrics. The maintenance and cleaning of carpets is a simple process, but it requires perseverance, knowledge, and adequate material to carry it out. Hence the importance of hiring a company specialized in cleaning carpets and rugs to carry out this process.
WHAT DO YOU WANT TO KNOW ABOUT CARPET CLEANING?
Why carry out carpet cleaning?
Advantages and reasons for hiring a carpet and rug cleaning service
Steam or dry carpet cleaning
Tips for proper carpet cleaning
Why carry out carpet cleaning?
Periodically

cleaning carpets and rugs

  is not only an aesthetic issue, but it is of vital importance to maintain a clean and hygienic work environment, besides eliminating mites that may accumulate and avoiding possible health problems such as allergies.

Cleaning carpets and rugs are also essential if they are in a place with a lot of traffic or visible to the public (with companies and public facilities) since they will get much dirtier than normal and will give a deteriorated and damaged appearance. Neglected (just the opposite of the function they perform, in most cases, a good image of the place to the client/user).

The sanitization and deodorization of carpets, rugs, and upholstery in public spaces are important since they are open spaces through which many people pass throughout the day and if they do not have good ventilation, they can give rise to bad odors.
Advantages and reasons for hiring a carpet and rug cleaning service
The cost of maintenance and cleaning of carpets and rugs, as long as professionals carry it out, is cheaper than that of a one-off cleaning carried out by yourself or carried out by your own non-specialized operators.

I completely removed stains and dirt in less time than you would spend yourself or your workers (who, logically, are not experts or have the technical equipment).

The carpets will look new, without loss of color or traces of chemical products that can cause them to lose their shine and texture (professional treatment does not damage the fibers).

They eliminate bad odors and leave a good perfumed aroma.

Elimination of viruses, bacteria, and mites as it is a perfect incubation place. Mites proliferate in this type of environment, and more in summer with rising temperatures and in winter with heating. In this way, a completely disinfected healthy environment will be maintained.

With good periodic maintenance and without large expenses, your carpets will look like new, without having to do deep carpet cleaning so frequently (with the expenses and inconveniences that this entails most times, although it will also depend on the method used by each company).
But of course, we are talking about a company specialized in cleaning quality carpets and rugs that offer professional services and benefits.
The problem is that there are many "cleaning companies and so-called professionals" who are dedicated to cleaning carpets with poor methods and carry out a disastrous and disastrous development of their activity, such as
Throw buckets of water directly on the carpet and remove it with soap on it with rotary machines, (causing white stains and stickiness).

Use duct tape for the edges and leave it for days until the carpet dries, causing it to lose its original color and traces of glue remain.

Irremediably damaging the fibers of the fabric because of an incorrect method of cleaning the carpet (for example, rubbing it with a tool that is suitable for this purpose).
Therefore, it is always advisable to make sure of the type of company that you are about to hire. In the end, many times what is cheap is expensive (in order to save something on maintenance buy a new carpet), since someone who charges you half for a service will not provide you with quality service and guarantees.
Why is it appropriate to carry out the maintenance and cleaning of carpets regularly?
If you manage a public place with high traffic of people.  For example, a hotel, a company, or a casino, we recommend having a good carpet and rug maintenance service. The reasons are:
When stains occur on rugs and carpets, as with other fabrics and decorative elements.  It is easier to clean them when they are still fresh than once they are dry. For this reason, periodic cleaning is always advisable since most times you can reverse these circumstances before it is too late.

The accumulation of dust, mites, viruses, bacteria, and other microorganisms that can harm the health of people and animals will be avoided and in this way keep the carpets and rugs in the best conditions. It is the only way to permanently enjoy carpets and rugs in excellent condition for a much cheaper price than sporadic general cleaning every few months.