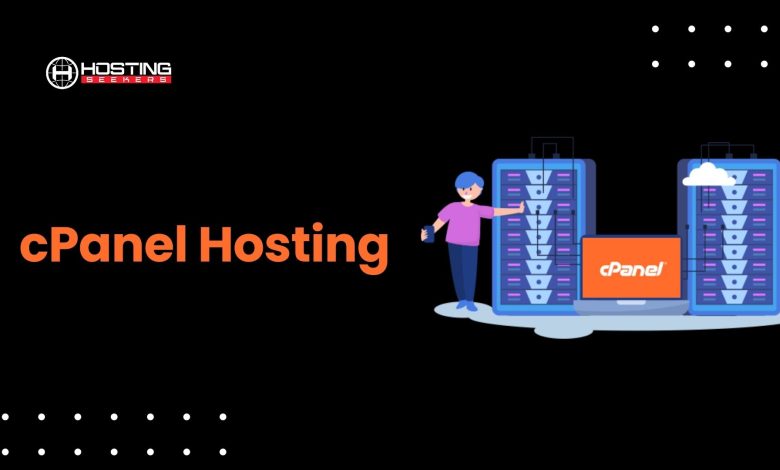 cPanel hosting, the most widely-used web hosting control panel on the internet, is an often overlooked resource for power users. Learn how to take full advantage of its features – including website and email management, statistics, and even domain transfers.
cPanel hosting is among one of the most powerful and easy-to-use pieces of software. No matter, which hosting you might be operating, cPanel is one of the best interfaces that you would come across.
We have all used low-cost shared hosting before and know what it's like to deal with shared hosting companies that only provide basic server management and tools. It's a good thing cPanel has emerged as the best web hosting control panel.
If this new software is something you are curious about and don't know where to start or what it might mean for your business, this article would be a great place to begin since I am going to list some of the top benefits of using cPanel hosting.
What is cPanel Hosting?
cPanel hosting is a type of web hosting that uses cPanel as its control panel software. The biggest advantage of cPanel hosting is that it provides you with an easy way to manage your site and also allows you to install various applications such as WordPress, Joomla, Drupal, and more in just a few clicks.
cPanel Hosting Features
The features available with cPanel hosting are extremely diverse, making it a great choice for both novice and experienced users alike. Some of the most popular features include:
Ease of use: The interface is easy to navigate and understand, even if you've never used cPanel before.
Security: All accounts have access to SSL encryption so that all data sent across the Internet is secure from prying eyes or hackers trying to steal your information.
Flexibility: You can set up multiple e-mail addresses on one account, which means that you don't need multiple accounts for each one of your domains or subdomains.
cPanel Hosting Packages
Shared cPanel Hosting: Shared cPanel hosting is a good choice for small businesses or individuals who want to create a personal website or blog.
You can also use it if you want to try out a new e-commerce website before upgrading to a dedicated server. This type of hosting is often shared with other users on the same server, so you may experience some slowdowns if there are too many people using the same resources at once.
Dedicated cPanel Hosting: If your website has high traffic volume or requires advanced features such as databases and email accounts, then dedicated hosting is likely the best option for you. Dedicated servers offer increased performance, reliability, and scalability, allowing you to get more done with less hassle.
Useful Tools, Including:
FTP Access: You can access your files from any computer with an internet connection. You don't need to log in or install any software on your computer to use this feature; it works right in your browser window.
File Manager: This tool lets you view your files on the server, delete them, or move them around as needed. It also allows you to create new directories (folders) if needed and make backups of any data stored on your account.
Conclusion
cPanel hosting has grown to become one of the biggest providers in the industry. Hostgator is another popular cPanel hosting provider because it offers a lower price point for hosting compared to some other competitors.
Generally, cPanel is recommended for users with little or no web-hosting experience. However, once you've become accustomed to the control panel, sometimes you don't want to look back. The intuitive tools and features available for the hosting packages are convenient for users of all levels of experience.