Regardless of the size or specialty of a restaurant, the cleanliness requirements are the same and they are very high because of the stakes.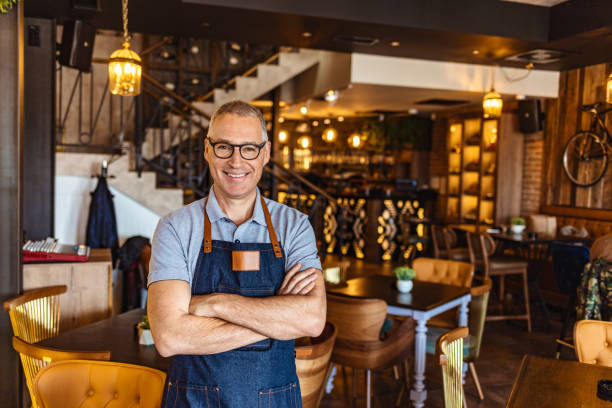 Indeed, the lack of hygiene in a restaurant can promote the development of food poisoning among customers. And it only takes one customer to be intoxicated for the restaurant's reputation to be tarnished forever, more so in this era of viral online reviews in which we live.
Similarly, any restaurant is liable to be inspected once or several times during its existence by the hygiene inspection services. And in the event of a violation of the hygiene rules, these checks can end in heavy fines, or even in a request for administrative closure. 
Knowing also that anyone can view the results of restaurant hygiene checks online.
The hygiene of a restaurant is therefore at least as important as the quality of the dishes that are served. And since the Covid-19 pandemic, the restaurant industry must continue to raise its standards of cleanliness.
We know how difficult cleaning a restaurant is to organize.
Between the continuous clearing of tables, the instant cleaning after a customer leaves, the disinfection of surfaces, the regular cleaning of the dining room, and the deep cleaning of kitchens, keeping a restaurant clean can seem like an impossible mission.
That's why we offer you a detailed cleaning checklist applicable to any restaurant.
Our restaurant cleaning checklist provides daily, weekly, and monthly cleaning checks. And this, for each space of your establishment, from the airlock to the scullery.
You can take inspiration from this restaurant cleaning checklist and, of course, change it to adapt it to the needs of your establishment.
Your staff can use it to make sure they don't miss any tasks. 
And if you are thinking of subcontracting all or part of the cleaning of your restaurant to a specialized service provider, within particular the 3 months of cleaning that we offer to restaurants. 
A) Restaurant cleaning: reception, dining room, and toilets
Customers form their (real) first impression of your restaurant when they stand at the entrance, with a view of the dining room. At a glance, they appreciate the decoration, the atmosphere,   of course, the cleanliness.
It is at this precise moment that part of your turnover is at stake because a disappointed customer, even without having sat down at the table, can turn around.
An impeccable appearance is therefore essential for creating this reassuring atmosphere for customers. Here, more than elsewhere, make sure that everything is clean in every corner.
Necessary cleaning materials
 Multi-Surface Cleaner Spray

 Disinfectant product (bleach)

 Clean rags

 Broom

Warm soapy water in a bucket and a mop

 Bathroom detergent & toilet brush

 Toilet paper, disposable napkins, paper towels, napkins
During the service
Spray and wipe high traffic surfaces like door handles, railings, seats, and tabletops as often as needed
In times of health crisis (seasonal flu epidemic, another viral pandemic, etc.), it would be wise to impose a sustained cleaning frequency, regardless of the level of restaurant attendance.
In the event of a health crisis, it is appropriate to remove from the table all the condiments shared by successive customers: ketchup, mustard, pepper, salt, etc. They must then be provided on request and wiped after each use.
Same approach for the non-digitized menu card. We should wipe the card down after every use.
Clean the glass surfaces (doors, windows, partition bay, etc.) so that they are free of stains and various types of dirt.

Check that each table has a clean setting (no meal residue on the floor, on the chairs, etc.) and that we set it.

Regularly check the cleanliness of the bathrooms
At the end of a service
Prepare cutlery and napkins for the next service

Spray and wipe all the tabletops

Disinfect and scrub the toilet

Sweep and mop the floors

Vacuum crumbs and visible debris from carpets
Once or twice a week
Vacuum hard-to-reach areas

Dust all light fixtures and secondary surfaces (TVs, cabinets, etc.)

Spray and wipe all glass surfaces (bays, doors, windows, mirrors…)

Thoroughly clean and disinfect bathroom surfaces

Take care of all living plants (a little watering, depending on the type of plants)
B) Restaurant cleaning: the bar
The bar is spacious, always in full agitation, in the eyes of all the customers. It is therefore important to keep it clean for the appearance of safety reasons mentioned above.
Necessary cleaning materials:
Multi-Surface Cleaner Spray

 Disinfectant product (bleach)

 Clean rags

 Broom

 Trash bags
During the service
Wipe down the bar regularly.
In the event of an epidemic crisis, load your cloth with a disinfectant solution and clean at the imposed pace, regardless of bar attendance.
Run the dishwasher as soon as it's full

Refill disposable products like napkins, straws, stirrers

Empty trash cans and replace trash bags
At the end of the service
Clean and empty the topping trays

Wipe down bottles and clean soda guns, draft beer levers, etc.

Completely empty and sanitize the ice trays

Remove the floor mats (if you have them) and clean them. If there is no rug, then a mop is in order.
Once a week
Spray and wipe surfaces inside refrigerators

Dust and wipe down the bottles and shelves behind the bar, as well as any decorative accessories

Clean and flush drum lines

Clean behind any removable equipment
C) Restaurant cleaning: kitchens & scullery
Kitchens can quickly get clogged up in a certain mess since it is the nerve center of a restaurant's activity. All the staff comes and go, the dishes are cooked there; the waste passes through or is even stored there, etc. 
These are all reasons restaurant hygiene inspections focus on kitchens.
Necessary cleaning materials
 Multi-Surface Cleaner Spray

 Disinfectant product (bleach)

 Clean rags

 Steel wool pads

 Detergent for stainless steel

 Commercial dishwasher detergent

 Degreaser

 Hand soap

 Food preparation gloves

 Broom

 'Deck wash' brush with stiff bristles

 Trash bags

 Pressure washer

Warm soapy water in a bucket and a mop

 Paper napkins
During the service
Wipe down and sanitize surfaces between preparing different foods

Pack and date everything after placing it in a new container

Ship all utensils as needed to the dirty dish rack

Scrape baking sheets and grates between uses

Clean up spills

Run the sink/dishwasher as needed
At the end of the service
Clean all equipment and utensils, and place all dirty objects (cutting boards, plates, pots, pans, etc.) in the dirty dishes tray

Wipe down and sanitize food preparation surfaces, and polish all stainless steel surfaces, ice dispensers, refrigerators included.

Clean grates and griddles and empty drip trays

Place all the dirty utensils in the dishwasher and run overnight. Anything that cannot be put in the dishwasher can be hand washed.

Filter the fryer oil

Empty and sanitize all units containing hot or cold food

Remove grease and disinfect all surfaces

Clean and disinfect the car wash and sinks

Remove floor mats for cleaning

Sweep and mop the floors

Fill soap and paper towel dispensers

Break down boxes for recycling and empty bins
Once a week
Empty the shelves and clean the surfaces of the refrigerators

Discard any ingredients that are no longer fresh

Replace frying oil

Clean the outside and inside of the extractor hood, as well as the fan guards

Thoroughly clean machines such as coffee makers, ovens, steamers

Empty the grease traps

Check that your preventive traps against invaders (like rats) are in place
Cleaning a restaurant is actually not that complicated once you know what you have to do and have the right organization to follow it up.
If hygiene is not the first criterion for selecting a restaurant, it is an irrevocable criterion of disrepute. So give the cleaning of your restaurant the same importance that you give to preparing your dishes.
If you need to be accompanied by the cleaning of your restaurant, you can make a telephone appointment with our teams. We will find the right solution for you.