Games
8 Tips for Youth Baseball Coaches
Youth Baseball Coaches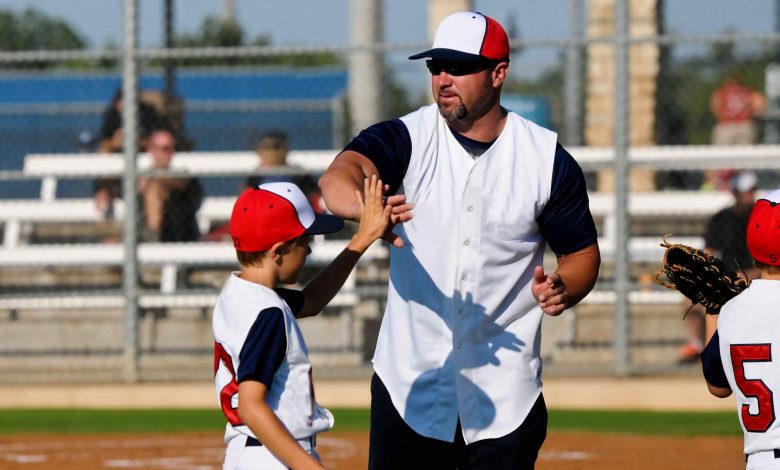 Baseball seasons are around the corner with leagues all over the world looking for new coaches. Young athletes are high in spirits in their custom baseball uniforms, thus it is a perfect time for you to reflect on your coaching skills.
A better coach guarantees better players and there is always space for improvement. Here are 8 tips to greatly improve your youth baseball coaching experience.
Communicate the First Team and Parent Meeting Well
The number one thing that youth baseball coaches need is to dominate the first team and parent meeting by communicating the goal plan of the year efficiently. They should know how to well describe all the rules and guidelines to make a strong and positive impression. Besides, this is important to set the precedent for the whole year.
Parents of youth baseball teams are impatient and often lash at the coaches in between the games. Hence, to have a more successful and stress-free coaching year, you must lay out everything at the beginning of the year.
In addition, it is also crucial to set the team goal on day 1. Make your team understand whatever they are going to do throughout the year is their way toward accomplishing that goal. This not only helps youth players wearing the custom baseball uniforms with a sense of direction but also motivates them and gives them the essence of team unity.
Plan Baseball Practices Effectively
Planning your team's baseball practices is another important thing you must not overlook in coaching. As a coach, you need to have an effective game practice plan to optimize the usual practice hours. An efficient coach is one who prepares practice plans for all ages and skill levels and always follows them on the field.
Your practices can be generally planned or can be more focused on drills depending on the need of your team and season. Regardless of whatever your focus point is you should come to the field with a minute-by-minute full schedule. Your schedule must include the start and stop timings of your practice sessions. In addition, it must have detailed plans about which player will be part of which drills. Also, it should include the number of repetitions and the amount of time each player will spend on each drill.
Always include time for warmups in your practice session to get your young players to feel the game. Design your practices with a skill and drill approach. You coach your players about new skills and then reinforce those skills with practice drills.
Let Your Players Try Every Position
When you are coaching a youth baseball team, you should become a coach who works with every kid on the team. Your coaching instincts might force you to put the best kid at shortstop, the fastest kid in the center of the field, the tallest kid at first base, or the lacking kid in the right field. But this will not help anybody on the team.
As a coach, you must let your players try out every position, and teach them every drill effectively so that they can find out their own best potential and what they really love. This is how they can get better and develop into better players. Some kids have natural talents. But some needs to develop their skills and they might become the most promising player of all time. Hence, as a coach, it is your job to work equally well with everybody and give them equal opportunities.
Focus On Learning Not on Winning
As a coach, you should always do what's best for your team and their overall growth as people, teammates, and players. Winning is important too and you might want to win every game your team is playing. However, for youth baseball teams, it is not the ultimate goal. As a coach, you should have the goal to develop these kids as players, teammates, and as good people for society.
You must not reward or accept any bad behavior just because the kid is the best player on the team, and you want to keep him in because you want to win. If you overlook a kid throwing tantrums, throwing equipment, or bullying and fighting with his team just because you want to win, this is not an ideal condition for your whole team. This will not help them grow and learn in a healthy environment and as a result, will not help them to win. As a coach, you must focus on building the team's foundations. Good results will soon follow afterward.
Challenge your team with Goals
Coaching a youth baseball team is a different experience for everyone depending upon the level of skills of the team. However, whether you are coaching a tee ball team, a local league team with casual players, or a competitive travel club, there is something common between everyone. They all need goals.
As a coach, it is your responsibility to make sure your team is on the same page. The best practice to follow is to advise your team to accomplish a set of written goals every day. This might include goals for a practice game, match, season goals, or daily check-ins throughout the season.
In addition, your team looks up to you as their role model. As a coach, you have a bigger impact on your players. Thus, you must be careful about how you act. You are responsible to help every kid on your team to reach their best maximum potential. Having properly set goals will not only enable you to help your players but also hold you accountable for your responsibilities as a coach.
Also, to help your players to master their skills and drills, you should challenge your players and push them toward the edge of their skills. The key is to play against your players while continuously challenging them with different techniques and skills. You must model your best while playing alongside your players. These kids feed off your energy and will mimic you on the real match on the field.
Build Your Team Up but Don't Break Them Down
At different levels, kids need to be held accountable. However, there are ways to do so. If as a coach you are yelling at a player in front of his mates, you are not coaching him. Instead, you are humiliating him in front of his peers.
When your player does something well, you praise the player in front of others in team meetings. You build them up and boost their morale. On the flip side of the coin, if some players did not do well, you must not bring it up in front of the whole team. Instead, pull them aside and coach them over their mistakes. Work with your team in a way that builds them up. If you must break them down, do it in isolation.
Keep it Simple
When it comes to practicing and coaching a youth baseball team, do not go looking for complicated drills. You must simplify everything and must always stick to basic fundamentals when it comes to drills. Focus on teaching movements and not the mechanics. The mechanics of hitting might be too complex for your youth baseball team. However, the movements required to successfully perform those mechanics are much simple.
Progression is breaking a skill into more understandable concepts. Thus, focus on progression with multiple repetitions to teach new skills to your young players.
Use Videos as Teaching Tools
There is no better tool to teach any player in any game than showing the players what they did wrong. Recording and analyzing the game plays are the best part of baseball practices. It helps the players to see their every move and to analyze themselves. In addition, baseball camera systems can trace and capture teaching movements efficiently. They can visualize what you, as a coach is pointing out. Hence it helps to make your coaching lessons more effective and valuable.
Conclusion
As the game season is approaching, determining ways how to improve your coaching is essential too. So, there are some tips and tricks on how to coach your youth baseball team in their custom baseball uniforms. Never forget, better coaches lead to the best players.