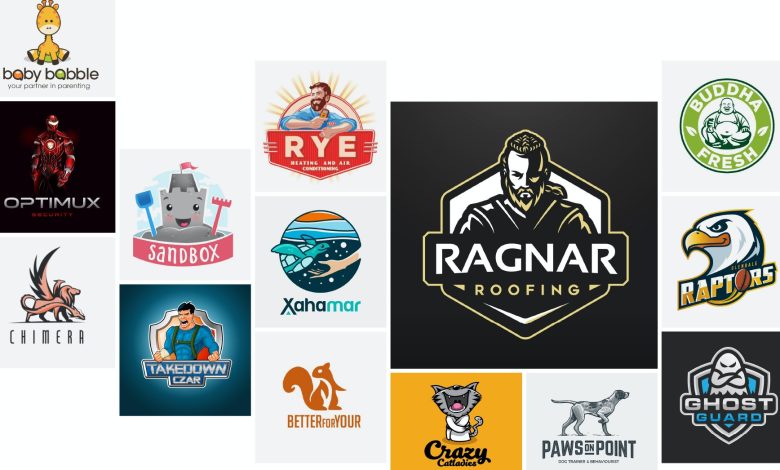 We all know that the logo design of a business is makes the first impression. And it is the first and principal thing that most attracts consumers. Brands are also seen as people who offer solutions or meet the needs of their target audience. What would connect your brand with consumers more than Mascot Logo Design?
Mascot Logo Design is often created with the help of humans, animals, and other objects that have specific importance. It is extremely hard to create a mascot logo for a company. Therefore, brands should hire logo design services carefully. When considering mascot logo designs for brands, the question might arise here, can every brand have one? Then, the answer is YES.
Ways to Design Mascot Logos
A mascot logo can be a fun process when it's time to create. This is like designing a brand ambassador who will epitomize the business in the most stimulating way possible. What's even better is that these mascots later form the foundation for designing brand stories that customers remember for longer than anyone can believe.
A logo builds up your brand when it is done perfectly, but when it fails then your brand becomes a joke, so such fails can be avoided when you are careful about certain elements and follow these processes.
Design a logo that signifies your Brand Personality:
You must know what you are trying to indicate to your audience through your logo. No matter what type of design you are creating, such as a logo, branding communication, or fonts for designs, the brand's personality is dominant. Starting with what type of brand you have. This can be done by using this method. You can imagine how the brand would appear if it were a real person.
Select Remarkable colors:
Colors are the key feature of any design. A logo's colors can evoke feelings and emotions in your audience and help establish a connection with your brand. Understand the phycology of color and then decide which color will do the best job for you.
Use a relevant font and object:
A Mascot Logo is the type of combination mark that consists of the relevant mascot or object aligned with the text. Add your brand name with any mascot object that closely relates to your business. Make a unique font especially for your design and add them to your logo. Then your logo design will be unique and appealing.
Select the design of your logo:
You can select the relevant style that depicts your business or brand perfectly. Make people understand what they will expect from you and what you'll deliver to them. Take the time to understand your audience in order to determine what appeals to them and what's already being called at markets. So, be literal together with your design and choose elements that appeal to your audience foremost.
Create an appropriate layout:
The layout of the logo very much matters. This composition shows how well each element is aligned and how they are combined into a single message. Design that type of layout that is clean and appears amazing in every branding activity.
Always confine in mind how your logo will look on different platforms. However, your design is clean and excellent but every logo appears to vary on every platform. Printing it on merchandise and viewing it on a screen will have different results.
In the End:
So a perfect mascot log can be designed by applying these important implementations. I hope this article is very useful and beneficial for you. In the end, I have to tell you another important thing and that is Custom E-Sports Logo are the best example of mascot logos. Because it consists of objects and elements the E-sports logo is also designed with the help of objects and elements.