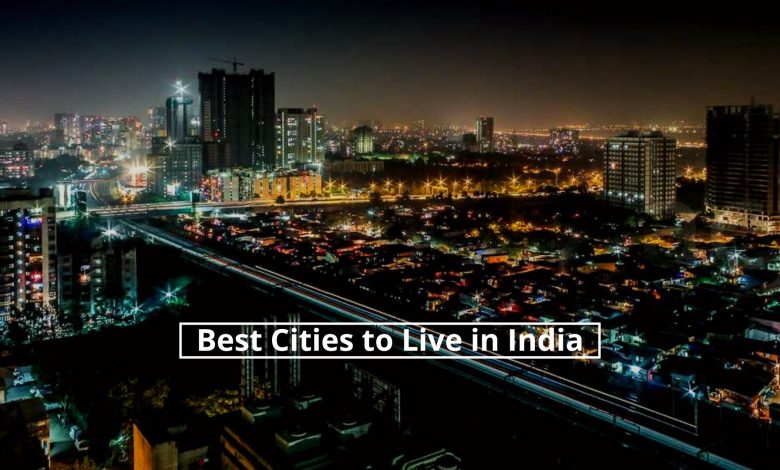 Not 3, 4, or 5, let's talk about the best 17 cities in India that are perfect to live and work in 2022.
If you are planning a household move and not so sure about the destination then this blog is going to help you. Here, are the top cities to live in India in 2022.
But before choosing any of the following cities to relocate to, considering the living cost, crime rate, and proximity to friends and family is recommended.
Top 17 Cities to Living in India Including Metropolitan Cities
1. Bangalore
People who are lookout for a luxurious, modern, and comfortable lifestyle in every aspect, can move to Bangalore. It's one of the largest IT hubs in India and is perfect for young aspirants who want good job opportunities.
2. Pune
From the IT firms to planned housing societies and pleasant weather, Pune gives several good reasons to live in there. And, with this, it's not a surprise that why Pune is awarded as the 2nd best city to live in India.
3. Chennai
Known as one of the biggest IT hubs in India, Chennai provides a great urban lifestyle. Chennai has ranked as the safest city in India.
4. Navi Mumbai
It's a planned city with a good infrastructure of schools, parks, shopping malls, etc. This city has been ranked 12th as one of the most cleaned and hygienic cities in India.
5. Noida
Noida has good metro connectivity to the national capital and other national capital regions. The city also offers great job opportunities to young aspirants. This is a perfect place to live in for students, bachelors, and also families.
6. Hyderabad
From a thriving job market to the lowest crime rates, this city gives you all the best reasons to live here. It has scored well in terms of every aspect. Also, the cost of living here is moderate.
7. Kochi
If you are a nature lover but couldn't travel a lot, then Kochi is the place for you. This city has proximity to serene places. And with the arrival of the metro in the city, life in Kochi has become a lot better for everyone.
8. Mumbai
Mumbai is the commercial capital of India. It's the city of art, culture, cinema, theatre, nightlife, and much more. It is rightly called the city of dreams because people from different parts of the country have migrated to fulfill their dreams.
9. Thiruvananthapuram
Among the five big cities in Kerala state, Thiruvananthapuram is the best live in because of its great infrastructure and other basic amenities.
10. Gurgaon
Gurgaon is close to New Delhi and is a fast-developing city perfect for young professionals to kickstart their careers. You will get great opportunities to work with big brands and multinational companies on a handsome salary.
11. Delhi
Delhi is the multi-cultural capital of India. From good IT companies to good universities and institutions, the city ranks first on these parameters. This is surrounded by abundant greenery in almost every part of the city.
12. Kolkata
The city of joy, Kolkata is known as the cultural capital of India. It is well-known for its sweets, street foods, literature, heritage, art & music, etc.
13. Ahmedabad
Ahmedabad has been named one of the best cities to live in India because of its investment climate. This place is perfect for business enthusiasts.
14. Coimbatore
Coimbatore is the IT hub of Tamil Nadu state. It is one of the very good cities with a moderate climate in the state to live.
15. Chandigarh
Chandigarh is famous for its cleanliness. It's known as the happiest and cleanest city in India. It's also known as the green city of India because the city is surrounded by green trees.
16. Bhubaneswar
Bhubaneswar is one of the safest and most secure places to live in India. Also, it has been placed 3rd rank in terms of economic opportunities.
17. Lucknow
Lucknow, the city of Nawabs, is famous for its culture, food, art, and music. The city has several posh areas. And with the commencement of new IT companies in the town, this city offers perfect career opportunities to all the young aspirants in India.
So, these were the top and best cities to live in India. If you are planning to relocate your home to India then pick one of these cities for a better living. And, do not forget to hire the most reliable packers and movers in India for home relocation services. Only they will help you to have the safest and smoothest home shifting experience in India.
But, before selecting a city it is advisable to consider your preferences. Do your research and select the right city to start a new life there. And, for a hassle-free relocation experience book the best home shifting company in India.
Also, Read this:- Why You Should Consider Relocating for Work