It's past time for people to start thinking of the internet as a necessary service since this is the current state of affairs and numerous governments all over the world have already done so. The epidemic is largely responsible for this historical development; prior to it, many were hesitant to see the full potential of the internet, and it was only after the pandemic that the world realized just how effective this technology is.
Due to the recent two years of lockdowns caused by the fatal virus that infected humanity, the internet was only able to reach this historic milestone in terms of popularity and user base. The entire global infrastructure was on the point of collapse when individuals were unable to travel to their places of employment, business, and education, and people were frantically searching for a savior.
It's fair to say that this savior's arrival was unexpected. This savior was the internet, which gave people options for continuing their daily lives online, at least virtually. Through the internet, life continued, albeit not in the same way as before, but something was still better than nothing. Work from home trends, e-commerce, and the resumption of educational activities through online courses and distance learning all contributed to the revival of the economy.
The infrastructure of the entire planet was thus in a sense taken under the wing of the internet. These were the main reasons why governments felt obligated to designate the internet among the essential services. Not only that, but soon the internet grew so pervasive that nations began providing incentives to their citizens so they could continue to utilize it.
ISPs' oversaturation and declining service quality
Within a few months following the epidemic, the number of internet users exploded due to the fact that everyone was using it for various purposes. Those who previously opposed the internet were now compelled to use it since it became the foundation of every significant business and educational activities.
Additionally, this financial aid and subsidies from governments around the globe made it possible for an increasing number of users to use the internet. In some ways, this was a positive thing, but it also presented some major issues. Not all internet service providers were focusing on the consumer's interest in this new wave of technological dependence; in reality, many of them were only there to take advantage of these new, naive internet users. Additionally, the internet sector had already reached a saturation point a few years prior, which added to the decline in service.
Why Has Finding a Reputable Internet Provider Become Difficult?
Many new users just joined the most convenient or affordable service provider they could find as people were receiving grants and financial aid from the government to establish an internet connection. When the bill wasn't being paid out of their own pocket, this was acceptable for a short while. But as soon as people began experiencing connectivity issues, this bubble burst.
And because people's professions and educations were increasingly dependent on them, sensitive chores like working from home and taking online classes increased the sensitivity of these connection issues. This helped the typical consumer realize that choosing a reputable internet company would help them avoid any potential future annoyances. But where and how to discover a reputable service provider was the next issue.
Finding Internet Using the Internet
It goes without saying that since the internet has been so helpful to us in so many ways. We must use it to select a reliable internet service provider. There are already more than 7000 internet service providers operating in the nation. Making it challenging to pick the best one. However, a lot of websites allow you to search for providers of internet services in a region just by entering the zip code.
Platforms like localcabledeals.com, among others, are assisting Americans. By enabling them to compare local service providers' packages, prices, and reviews. Saving them the time and effort of searching around for more information. And enabling them to make better decisions. These platforms are a one-stop shop for online purchases because they allow you to order services directly to your address. Or contact the business directly through their website for more information.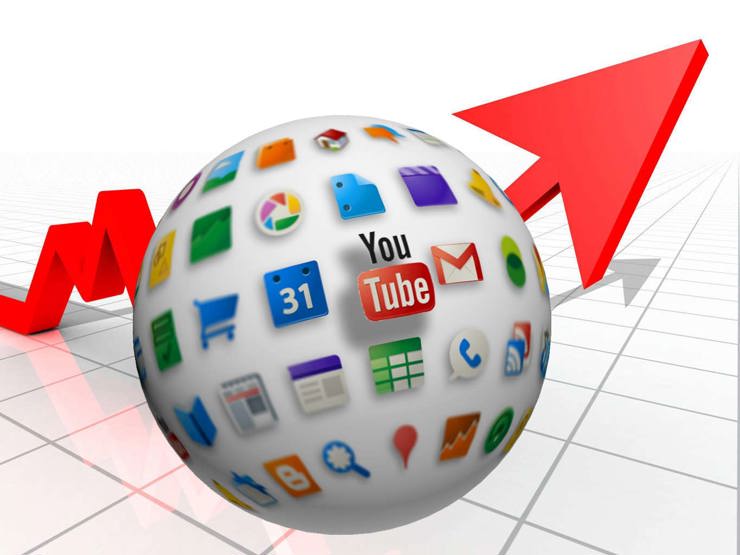 Cox Communications Quick Overview
As a result of all of this talk, we now understand the significance of the internet and why picking a reputable internet provider is essential. Speaking of large carriers, residents of Florida, Arizona, Nevada, and Texas should give Cox Communications a serious look. They are the third-largest cable provider in the US and offer top-notch internet, home phone, and TV service at an incredibly low price. Additionally, Cox's outstanding customer service ranks as the company's true unique selling proposition (USP).
There are distinct customer care lines for English-speaking and Spanish-speaking customers. And Spanish-speaking consumers can contact number de Cox en Espaol. With any questions about services, pricing, technical support, or billing. In addition to Cox, there are many other telecom sector giants that a consumer can readily trust. Just be sure to do your own research beforehand and avoid choosing a provider hastily.
Abstract and Figures
The internet makes it simpler for customers to buy products from far-off vendors. However, there is an informational imbalance because the customer is unable to inspect the goods. In a situation with asymmetrical information, this research proposes a theoretical model to examine the relationship between quality and price. The model predicts that higher quality commodities are less likely to be sold in the market, following Akerlof (1970). Sellers would have to accept lower costs for their most expensive goodsince purchasers find it difficult to tell quality apart. Utilizing data from online coin auctions, the model is evaluated. The findings indicate that coins with a greater quality claim are less likely to sell and. When they do, do so at rates below their market value.
Conclusion
We attempted to clarify the function of the internet during the pandemic. And how it came to occupy such a prominent and significant position through this essay. Along with explaining why customers should be cautious when choosing an internet provider. We also tried to convince our readers that the internet is a necessary utility in the modern world. We also sought to throw some light on how the market for internet service providers has become more saturated. Leading to a gradual decline in service quality. We also discussed companies like Cox that provide trustworthy services.
Play Dinosaur Game in your free time to relax and have fun.