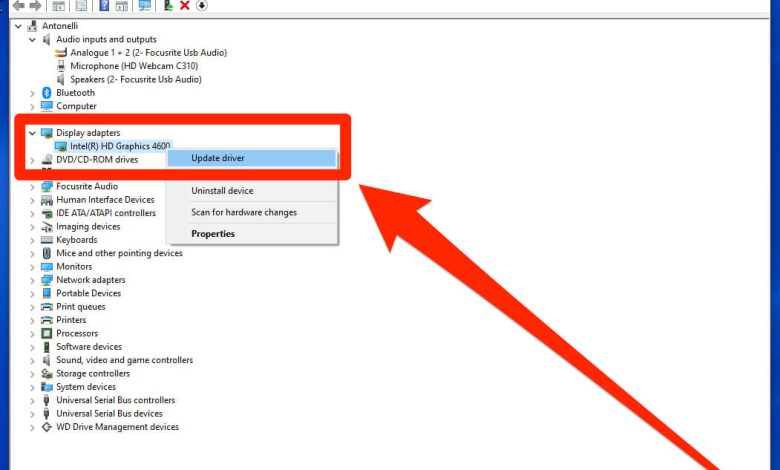 The Universal Serial Bus (USB) standards were envisioned and established in 1994 as a collaborative effort by several technological firms, including Compaq, IBM, Microsoft, Intel, and others. The purpose of this joint project was to provide a uniform means of connecting computer devices, including the communications protocol that allows computers and attached peripherals to exchange data and instructions.
What Your USB Can Do for You
Your computer has USB ports for connecting an ever-expanding array of devices:
Mouse and keyboard
Monitors
Controllers for video games
Printers, scanners, and multifunction devices
Flash memory drives
Backup discs and other external storage devices
Issues with USB Drivers
Several sorts of difficulties may arise after upgrading your operating system or purchasing a new USB device, such as a printer or external drive:
When you attach your device to a USB port, the computer does not detect it.
Although your computer identifies the device, the device manager displays a yellow "warning" indicator, suggesting that the device cannot be used in its current form.
Windows identifies the device and installs a driver automatically, but the device still does not perform properly – if at all.
Drivers that are out of date may cause issues with other system components.
Drivers can get corrupted or damaged as a result of malware or associated system issues, leaving them useless.
Installing the improper driver for a device or USB port may result in an unexpected system crash.
All of these difficulties lead directly to USB driver issues, which you may resolve by following one or more of the techniques listed below.
How to Resolve USB Device Not Working in Windows 10
Check the hardware connection. For example, by switching to another USB port or using the USB device on another computer.
Scan for and eliminate any potential malware or viruses.
Run the Windows Hardware & Devices troubleshooter to detect and resolve USB problems. To access the Hardware and Devices troubleshooter, enter Windows + R, type msdt.exe -id DeviceDiagnostic, and press Enter.
If none of the above fixes have resolved the issue for you, then it is time to update the USB drivers. In this blog, we will learn how to update USB Drivers by several methods.
How to Update Windows 10 USB Drivers
Method 1: Using Device Manager
To access the Windows Device Manager, press Windows + X and then pick Device Manager.

Expand the category of Universal Serial Bus controllers.
Select "Update Driver" from the context menu of your USB device.

Select "Automatically search for updated driver software." On your Windows 10 PC, Windows will automatically seek for and download the most recent USB driver.

Method 2: Using Windows Update
To launch Windows Settings, press Windows + I.
Select Update & Security, then Windows Update.
When you click the Check for Updates button, Windows will identify and install any available updates for your operating system, including the most recent USB drivers.

Also Read: Best Minecraft Server Hosting

Method 3: Download USB drivers from the manufacturer's website
You may also get the correct USB driver from the manufacturer's website for your USB device.
Launch Device Manager> expand Universal Serial Bus controllers> right-click your USB device, and choose Update driver. Then, choose to Browse my computer for driver software to install the downloaded USB driver.

Method 4. Use a driver updater tool.
Advanced Driver Updater is considered the best driver updater for updating system drivers without requiring any input from you. This means you no longer have to worry about whether or not the computer is operating properly. This fantastic driver upgrading application resolves all driver-related difficulties, allowing you to devote your valuable time to more essential tasks. You can simply scan, download, & update outdated drivers with a few mouse clicks.
Advanced Driver Updater scans your system for obsolete, unsuitable drivers that need to be updated using an advanced scan engine. You may use it to update the drivers all at once or one by one.
Regardless of the sort of driver you are attempting to install, the tool always works best for you with the most recent update available on the market.
Any product enters the brand category when it begins to receive customer feedback. Whether favorable or negative, comments and reviews play a critical role in shaping any product into a brand.
How to use Advanced Driver Updater to update USB drivers:
Download and install Advanced Driver Updater.
Select Advanced Driver Updater > Scan Now > and wait for the results of the scan.

Check the scan findings to ensure that the drivers are up to current.

Click Update Driver next to the driver you wish to update (if using the free version of the application). If you are a registered user, you may use the Update All option to update all of your outdated drivers.

Restart the computer after the driver has been updated.
Also Read: iPhone Activation Lock Removal Best Tool In 2022
Conclusion-
While some of the techniques for updating the USB drivers mentioned above are automated to some extent, it may be a time-consuming and even irritating process when you have new devices or change your operating system, which requires several driver updates. Updating your USB drivers, on the other hand, does not have to be difficult.
Using Advanced Driver Updater is a more secure, software-driven methodology for updating & installing USB driver updates. To ensure system dependability and stability, scan your system on a regular basis for outdated or missing drivers.