Life Style
Tech
How to Build A Small But Powerful Gaming Computer
How to Build A Small But Powerful Gaming Computer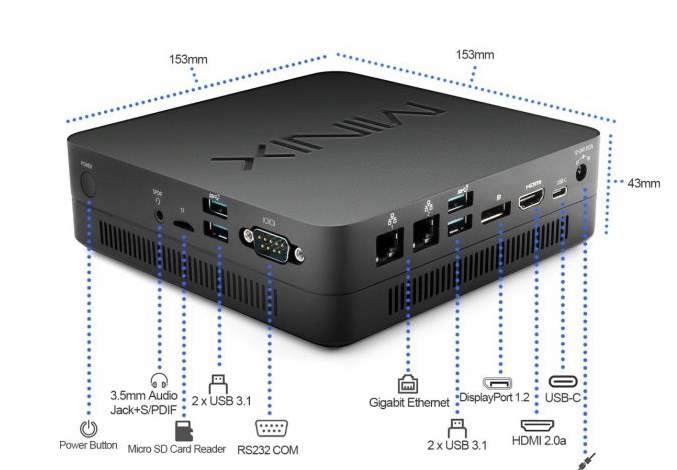 The system unit is not just a "vehicle", but a faithful companion in life. We spend a lot of time at the computer. Working or having fun – it doesn't matter – I want to see next to me not just a metal "coffin" stuffed with accessories, but a small work of art.
Preferably handmade. Preferably standing configuration. The store will not offer this, and if they do they will ask for a considerable amount from above. The conclusion is obvious: you need to collect yourself. About the intricacies and features of compact gaming computers – in our material.
Be in trend
Last year I wrote a detailed, step-by-step guide to assembling a system unit using the example of a classic tower case. Yes and in the heading " Computer of the Month " in which every 30 days your humble servant offers the five best configurations to choose from. There are mostly cases of a standard size.
The assembly process of such systems is very simple, the main thing is to follow the instructions as planned. The most difficult task, which is not surprising, is the selection of components.
So that everything is compatible. In the case of a compact computer in which the amount of space for installing iron is limited to 10-20 liters, the task becomes much more complicated. But to collect such a system is only more interesting.
Powerful trend
Several things prompted me to write this article. The main motive is a powerful trend, the emerging fashion for miniaturization. Compact systems have gained popularity.
Whichever exhibition you visit, at each you will find several ready-made solutions from various manufacturers. As well as a range of special accessories. The guys from Valve generally decided to turn a stationary computer into a game console called the Steam Machine.
And if you use a PC in the living room, then without compactness anywhere. Rumor has it that Microsoft will soon turn the Xbox into a hybrid mini desktop PC. In general, wherever you look, small but powerful systems "scurry about" everywhere.
You don't have to look far for examples. At the spring exhibition CeBIT 2016, among the various computer innovations gaming mini systems stood apart. I wrote about them in detail in the March Iron Workshop.
For example, ZOTAC has released a powerful gaming "PC" MAGNUS. The company's engineers fit a quad-core Core i5-6400 ( review ) and a GeForce GTX 980 ( review ) into a case measuring 230x203x130 mm (6 liters ). At the same time, the video card was supplied with an unattended "dropsy".
Inspired by the Apple Mac Pro cylindrical computer ( review ), MSI designers introduced the Vortex gaming station. With a volume of 6.5 liters (height – 270 mm), the assemblers squeezed two GeForce GTX 980 video cards at once, as well as a powerful Core i7-6700K central processor.
GIGABYTE
There are many examples of such systems. On sale is ASUS ROG G20 (12.5 liters). Compact gaming systems are produced by Alienware, GIGABYTE and Intel. All of them are good in their own way.
But the most interesting thing is to assemble such a computer on your own, completely controlling the choice of components. Fortunately, miniature cases, like other gaming hardware, are a dime a dozen on sale. Besides self-sobor will always cost less.
Fundamentally, there are several types of miniature cases. The first is the so-called cubic barebone cases. They became popular due to the Taiwanese company Shuttle, which has been producing small form factor computers since 1983.
In such cases, the motherboard is usually attached to the bottom in a horizontal position. Above it is a power supply and other hardware. A good example is the popular Cooler Master Elite 120 Advanced case ( review ).
Since the "barebones" do not have a secret bottom behind the chassis, you have to tinker with them thoroughly in order to correctly lay all the wires.
The second type of compact cases are tiny towers. Small towers that accept mini-ITX and mATX motherboards. For example Silver Stone FT03/FT03-MINI with dimensions of 189x397x235 mm (17.6 liters) can accommodate 250 mm graphics cards. The case is cult, you can find a huge number of assemblies based on it in a special topic on the overclock.net forum.
Graphite Series
Towers include the equally popular Bit Fenix ​​Prodigy ( review ), Aero Cool Dead Silence Cube ( review ), and Corsair Graphite Series 380T.
In these cases, the motherboard is mounted horizontally, but there is room behind the chassis for installing the power supply, drive cage, and cable management. Another example is the MSI Nightblade series of computer systems.
Finally, the third type includes cases of the Slim Desktop/HTPC category. Outwardly, they resemble the game consoles PlayStation 4 or Xbox One.
They are approximately the same size. The height of the case determines the profile of the video card used, as well as the model of the processor cooler. The motherboard, power supply and drives in this case are attached to one wall.
As an illustrative example, I took the tiny (and inexpensive) Elite 110 case from Cooler Master. With dimensions of 260x208x280 mm, the volume of the internal space of the device is only 15 liters!
Factor power supply
This is very small for a case that allows you to install a full-fledged ATX form factor power supply. The same ZOTAC MAGNUS and ASUS ROG G20 are equipped with two external "feeders" at once.
Elite 110 is not chosen by chance. I repeat, it is really tiny, which guarantees certain difficulties in the selection of components and subsequent assembly. So much clearer. Secondly, the case has a fairly common form factor.
Such popular models as Thermaltake Core V1, Fractal Design Node 304 Black and Silver Stone SG05B-LITE are similar to it. But all of them are noticeably larger than Elite 110.
My task is to assemble not just a workable computer on the basis of this case, but to make a gaming system with a power comparable to classic Full / Midi-Towers. And therefore, no concessions, only top-end hardware and overclocking.