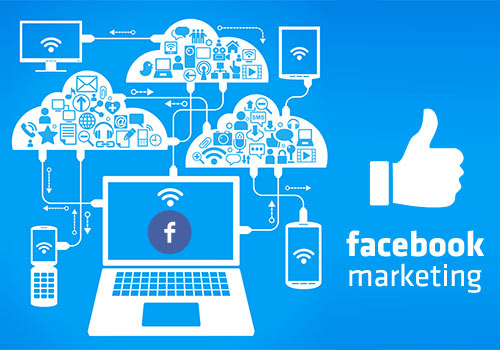 Facebook marketing services have the potential to dramatically boost revenue and broaden brand recognition.
People don't become addicted to Google, which is a significant distinction between Google and Facebook. With Facebook alone seeing 1.62 billion daily visitors and being the most popular social site overall, social media addiction is rampant. Technology now assists us in every action we take, therefore for businesses, online advertising is a market ripe with opportunity.
Top 5 Benefits of Facebook Marketing Services
Here are the top 5 advantages of Facebook marketing for your company.
1. Content promotion
You can advertise your content on Facebook Ads in addition to selling goods and services. You can attract hundreds or even thousands more readers to your work by investing money in it than you would naturally. The objectives you aimed to accomplish with your content strategy can then be realized as a result of these views. The RankPointer SEO company in India utilizes content promotion using Facebook to indirectly improve website ranking.
2. Targeting specific audiences
You can manage who sees your advertising, just like you do with other PPC services. You may establish audiences inside the Facebook Business Manager based on the people you want to view your ads.
To start, you can base your ad targeting on fundamentals like age and gender. The good news is that you can be far more specific than that if you are aware of who your ideal clients are and are not. You could, for instance, have your advertising appear on the timelines of individuals who are approaching anniversaries or make sure they don't (so you don't waste money) show up for those who have already liked your Facebook page.
Additionally, you may target individuals depending on their geography, allowing you to really concentrate on those who are close by. This is very useful if you operate a physical store. Additionally, you can exclude those you think are too far away. One of the leading web designing companies in Kochi www.webdesigncochin.in also uses Facebook marketing to ensure the client's website reaches the audience.
3. Remarketing
Do you ever feel like an advertisement is following you around? You came upon a brand, and now you are seeing their adverts in your Facebook feed. It's known as remarketing. Facebook advertising can be configured to specifically target people who have already interacted with your brand. This can occur from browsing the website, putting anything to your shopping cart, completing a squeeze page, or even just looking at the contact us page. You may investigate to understand whichever point your potential consumer reached before leaving, for whatever reason.
These people are excellent candidates for your advertising campaigns because they might have simply become disinterested and moved on rather than deciding your good or service isn't for them. Your task will be a little bit easier because these customers already have a positive impression of your company and are more likely to convert.
4. Achieving your goals
The ability to select from a variety of objectives when creating your campaigns is another advantage of using Facebook as a platform for advertising. Depending on whether you're aiming to increase sales, brand exposure, or just get your message in front of as many people as you can, these factors will determine the key features of your commercials. Because you can be so exact with your advertising, it's crucial to know what your goal is at the outset and make choices in line with it. Even better, if you're having trouble deciding, you can make distinct ad sets, each with a different setup. You may then compare your outcomes to discover which generated the most leads.
Success with Facebook marketing services depends on testing and making adjustments; you shouldn't expect to do everything right the first time.
5. Customer support
If you don't have a customer service line or don't want people calling your personal number, your Facebook profile is an excellent method to stay in touch. Your consumers can use it to receive the information and assistance they require, as well as to see what other people are saying.
Learn more about Facebook marketing from this website
The Most Important Benefits of Facebook Marketing Services – Summary
The article will give you an idea about the advantages of Facebook marketing solutions.